🧚‍♀️The Fabulous She🧚‍♀️
How did I get here?
Why I am doing what I am doing?
And how?🤔🤔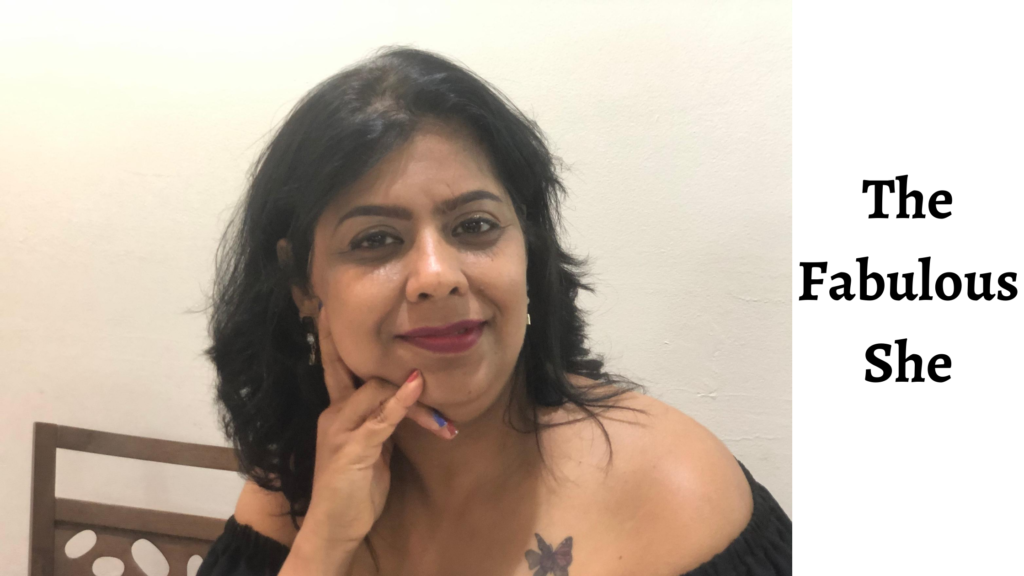 🙏My roots started with incredible parents who always supported me yet because of the social norms there were restrictions on girls in all the areas of life. So-called these social norms created a kind of belief in my mind towards me and my fellow friends and generic perceptions started taking a shape in the mind where women are being told that women are too weak to be leaders, programming isn't the cup of tea for women and they should move to something similar, they can't do sales, women can't drive the cars even if they drive they can't be good drivers, women are always being underestimated especially after they are pregnant because they've to take care of their families and their jobs, Women can't be their true authentic self. 😭😟
💍Then I got married to a man who is always passionate to see his wife growing in the world, I achieved what we planned for and blessed with 2 handome and lovely boys ,all inspiring me to go out and explore the options., 👩‍👩‍👦‍👦I always wondered have i reached where I should be yet as I felt there was something missing 🤷‍♀️🤷‍♀️. It was a strong feeling for the push of moving ahead and explore that leads me to my NLP coaching.🧠
Then after my trainings, I started rejecting all those olden beliefs that somehow I heard in my childhood and I started believing that women have the power to change the world👯‍♀️👯‍♀️.
It was a perspective at that time and now I changed my perspective and I created my own norms to live in this beautiful world.
Who is She, Who are you, and who am I?
I belong to a community, the community of The Fabulous she.💃💃💃
🧚‍♀️🧚‍♀️She is gentle and full of strength– Indian scriptures place a tremendous amount of power in women. In fact, the primordial energy known as Shakti which is the life force behind the whole creation is feminine. That is why our scriptures honor women as the highest aspect of divinity- the Shakti and Shiva are incomplete without Shakti.
🧚‍♀️🧚‍♀️She brings together the finest-
Aspects of society– The ability to create and the transformational ability to make a difference in society. She brings us to the planet and teaches us how to live. She being a mother is our first Guru (teacher). She teaches us our first behavior. She plays a great role in the society. She is always a strong peacemaker; at home, in the community, in society, and in the world.
🧚‍♀️🧚‍♀️She has the capacity to be an excellent peacemaker—because it is quite natural for her to relate from the level of the heart. The biggest strength that a woman has is; her emotions, feelings, motivation, and inspiration. Men can inspire to fight but she inspires to unite. There are more wars in the world today because there is a lack of feminine leadership to unite people, overcome differences and bring home to us the purpose we are all born for! In this fast pace of life, we need to balance our inner peace, beauty and ethical values with the external challenges we face, and she has it in them to do it. She is the inheritance of these qualities.
🧚‍♀️🧚‍♀️She by nature is multi-talented and multi-faceted– Usually, people think she is emotional but the fact is, women are also great intellectual geniuses and excel in planning and execution. She is the backbone of any society. The role of her in the development of a society is of utmost importance. In fact, it is the only criterion that determines whether a society is strong and harmonious or not.
👉Do you belong to this community?
👉Are you the one who is stuck in the olden beliefs about the women?
👉Are you the one waiting for the power?
👉If so, do not wait to be given power. Just assume it.
👉What are you demanding? From whom are you demanding? You are asking from an empty glass!
🤜You have equal rights. Just own it!
🤜Wear your own crown.
🤜You simply have to assert your rights!
🤜You don't have to go and ask somebody, it is all there for you!
🤜You are a born leader. You have the potential with you to bring prosperity, happiness, and joy to this world! Just make this happen!
👑I am proud to be a Woman, a part of the community of The Fabulous She. And thanks to God for giving me this wonderful opportunity to go through all these rides of emotions, concerns, questions, struggles, challenges of womanhood and last but not the least to be a leader of my own journey.👑
Love and Respect to all the beautiful women out there.💕💕💕💕
~~Pooja